---
---
Want to take the backup of the registry on your Windows computer. Here is the complete detailed guide that will help you to take the backup of the registry on Windows. The method is common for all versions of Windows including Windows 11, 10, 8, 8.1, 7, XP, and others.
Registry on Windows
Windows registry store all the setting that the user had accessed in past and make changes to them and other settings that the user won't get access to change in the windows settings. Registry stores all the information and settings for the hardware and software, drivers connected to the device, user interface, and windows operating-system configurations. Read more about the registry on windows on Lifewire.com.
How to Take Backup of Registry
Windows registry backup is important before you want to make some changes to it so that in case something wrong happens you will be able to restore it. Taking a registry's backup takes very little time but can be life-saving. So it is recommended to take the backup of the registry if you are going to modify some values there. Here' how:
1. Open the Registry Editor on your Windows by searching for Registry editor.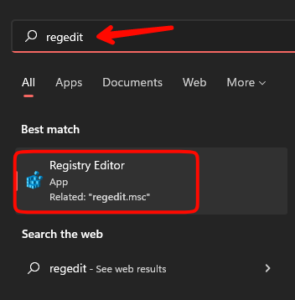 2. Now click on the file and then click on export.
3. This will open a popup asking you to choose a name (give such a name so that you can determine it) and save location. Give the backup file a name and click save. Change the destination location if you want.
It will take a few seconds to store the backup file and it's done.
This is it, you have successfully backup the registry on your Windows. In case something wrong happens or you want those previous settings back, you can import the same backup and restore the registry.
How to Import the Registry Backup
Open the Registry Editor on your PC/laptop.
1. Click on File, then click on import.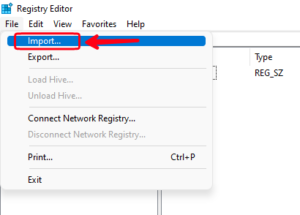 2. Now head over to the location where you have stored the registry backup, and select the backup file.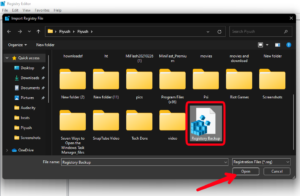 3. Then click open to import, it will take some time to import all the values from the backup.
Once it's done, you have successfully imported the backup of the registry. It may show some errors there, but nothing to worry about if you have chosen the current file. The settings are being imported successfully.
Read More – Ways to Open Task Manager in Windows