---
---
If you want to take a look at your PC or laptop specification on Windows 11. Here are the complete details about finding computer specs including finding system properties, RAM, hardware, software, GPU information.
PC Specification
Computer specifications include software and hardware information, operating system, version, BIOS version, RAM, virtual memory, and other information. You can look at these specifications to make sure that an application or game can run smoothly on your system or not, or in case you want to upgrade some hardware component to make sure that a set of hardware works fin or not.
How to Check Computer Specs on Windows 11
There are several ways you can check your computer specifications in windows 11, here are all of those described.
By System Information
The simplest method to see your computer specifications on Windows 11 is to run the system information app (pre-built). Press the Windows key from the keyboard and type 'system information' and hit enter.
A new window will show you all your PC or laptop specifications including the basic hardware and software information.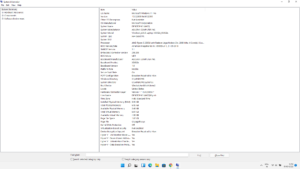 To check more specifications regarding display, modem, network interface, software environment, components, sound device, and other detailed information about your device. You can expand the tabs on the left side.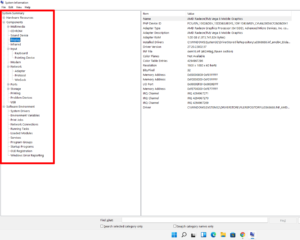 About Device Specifications
Right-click on the windows button and go to settings.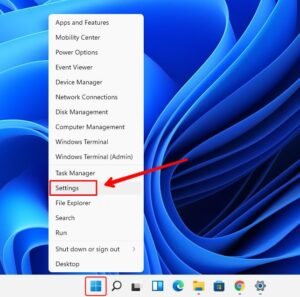 Now click on the 'about' tab at the bottom.
The new window will show you your device specifications, windows specifications.
Run CMD Command
Open the "command prompt" on your computer by searching for 'cmd'.
Now type the command "systeminfo" and hit enter.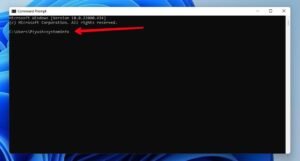 It will take some time to load the device specs and once it's done, you will get all your computer specifications in the command prompt window.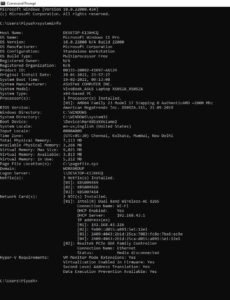 Read More – How to Backup Registry in Windows 11