---
---
Neon is the latest duelist agent added to Valorant in Act 4. earlier riot introduces Chamber in act 3 episode 3 which was a sentinel. here we are discussing the Neon abilities and how to play with Neon in matches.
Neon Agent
Neon refers to the electric agent in the Valorant, as it has all the abilities related to and emerged from the electricity and shock waves. From the last few acts, Riot only added sentinels in the game after Yoru. The agent Neon fulfills the gap of duelists.
The agent Neon is a female character and maybe one of the best duelist agents in the game purposing the entry with her fast movement and shock paths. Neon also has concussed ability and amazing shock wave ult with great accuracy and fast movement.
Neon Abilities
As Neon is a duelist agent, the agent has abilities that can make the team enter the sight, like concussing the opponents, walls for hindering the visuals, and fast movement. Here are the abilities with their descriptions.
Q 'Relay Bolt'
C 'Fast Lane'
E 'High Gear'
X 'Over Drive'
1. Q 'Relay Bolt'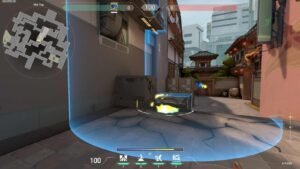 The 'Q' triggers the ability to concuss called 'Relay bolt'. This ability of Neon has two effecting areas. one where it is dropped and the other one is where it bounces from being reflected. The concuss lasts for 5 seconds, and during this, the opponent, as well as the teammate who falll into the concuss area, also suffer slow movement, multiple-blurred vision, and firing gaps.
2. C 'Fast Lane'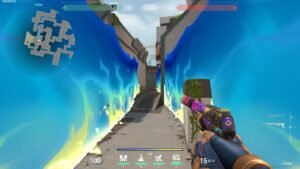 This ability built two straight shock walls in forward direction of the player, the opponent receives damage when got in touch with it along with the player teammate too.
3. E 'High Gear'
'High Gear' is the signature ability of the agent Neon giving her the ability to strow her weapon and move fast with long jumps, though that makes different sounds too. The ability can be triggered only by the 'E' key and lasts for 20 seconds, with the right-click during the ability turned on the player can slide on the floor.
4. X 'Over Drive'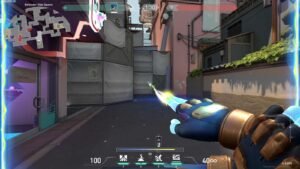 The Neon's ultimate ability might be one of the best and highly damageable ultimate on the game. The OverdriveNeon ults give her the power to fire high damageable shockwaves with her right-hand finger index finger. Neon on her ult fires the shock wave on opponents with great accuracy and faster movement.
How to Play Neon in Valorant (Video Guide) By Ethos
Read More – Reyna Agent Ability in Valorant