---
---
If you are a Valorant player then you might see a level on your player card on the loading screen. Well, that's the level of the player account and denotes the experience of the player, though it does not affect your gameplay. In this post, we'll take a look at how you can hide it if you want to.
Level in the player card starts to show from Act 3 Episode 3 in 3.08 patch update. This shows the account level in the player's card on the loading screen. The level of the account increases as they continue to play the matches. The higher the account level means the player is spending a lot of time playing the game and also he is in the race for quite a while now.
But many players are just not interested to show their account level. Fortunately, Riot also gives an option to hide the account level in the game below is the guide to find and disable it.
Related : How to Hide Previous Act Rank in Valorant?
How to Hide Account Level in Valorant on Player's Card in Loading Screen
Open the game.
Head over to the collection page.
Click on the player card. Then jump to level borders.
There you will see an option of "show my account level on my player card". Untick the option in order to hide your account level.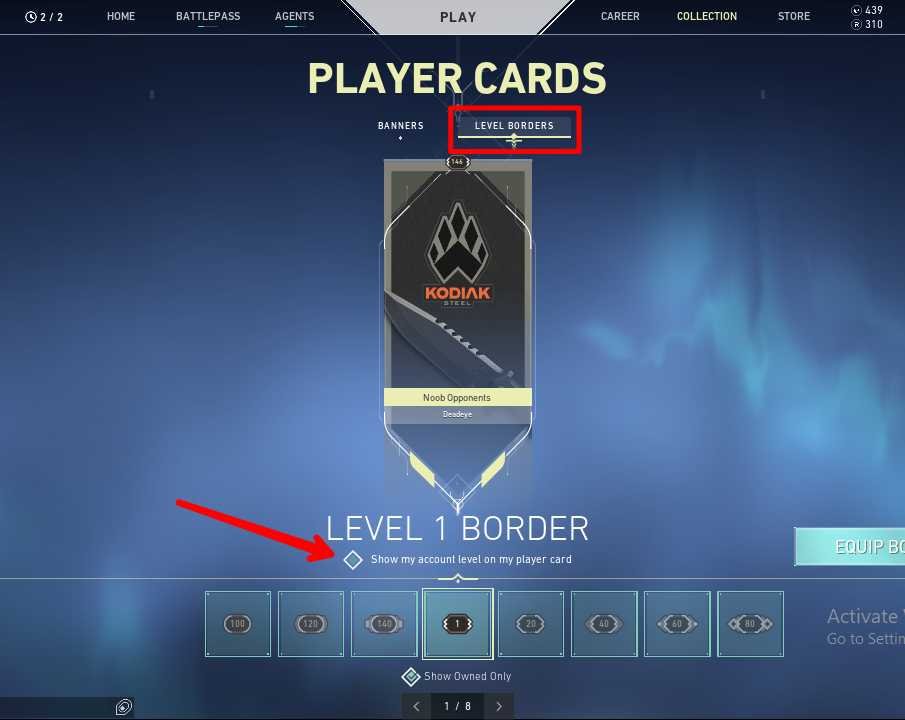 Level Border customization
The player can also change the level border via the slider below, the level borders will be unlocked as the player level. The level borders will have their own look and visuals, which gets better as the level increases for every 20 points.
Why do player hide their account level
The level border shows the player's skill and account level. Using it one can determine whether the player is a newbie or experieced. Some players might feel uncomfortable revealing their account level in the Valorant, so they hide it. The reason for this will be different from player to player.
Read More : How to Hide Name in Valorant ?