---
---
Dark mode on any application looks and feels comfortable mostly at night, Telegram one of the best messaging apps also has the dark mode built-in. In this post, we'll take a look at switching Telegram to dark mode on different platforms
Telegram supports the night mode or dark mode from the 4.5 updates on Android. later on, this is expanded to iOS and even the desktop version of Telegram. The dark mode implementation in Telegram makes the app looks comfortable at night reducing eye strain and extreme glow.
How to Turn on Dark Mode in Telegram
On Android Devices –
To switch Telegram to dark or night mode on an android device follow the below steps:
Open the Telegram app on your phone, and click the three-dot hamburger menu at left-top.
There, on the top, you will see a half-moon icon, tap on it to switch telegram to dark mode.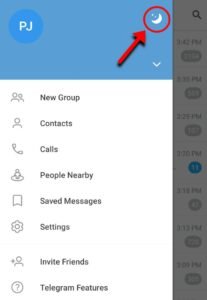 Taping it again will again make Telegram light mode.
Later if you want to make the night mode auto, which means when it will be dark surrounding you or low light, Telegram will automatically switch to the dark theme or night mode.
Related – How to Get Dark Mode in Instagram
On iOS devices –
To enable Night Mode on your iOS or iPad device follow these steps-
From the Telegram home, click on the "settings" icon at the bottom.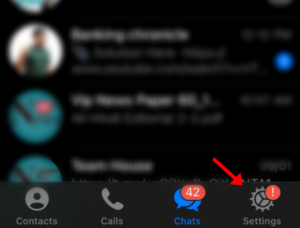 Now go to "appearance option".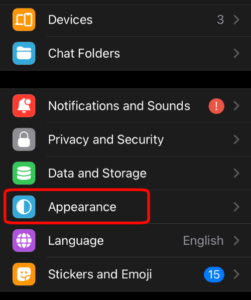 Scroll down a little bit and there you will find the "night mode" option. Toggle it on to switch Telegram to dark mode.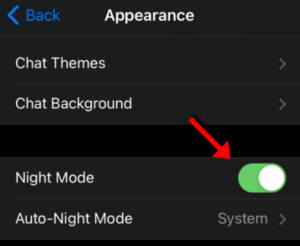 On Desktop –
Dark mode in Telegram is also supported for the desktop version. Here's how to switch to dark Telegram on desktop or Windows and Mac/Linux:
Click on the three-dot hamburger menu, there you will find a "night mode" option. Toggle it on to make Telegram dark and black.
Read More – How to Turn on Dark Mode in Snapchat