---
---
Are you a secret agent using a confidential app on your phone, just kidding? Want to hide the apps and games from your OnePlus phone's app drawer. Here's the step-by-step guide to hiding an app on a OnePlus phone and later how actually you can access it.
Hide Apps and Games
This is one of the best privacy features that Android is running ahead of. Since Oneplus phones are also based on android so the user has the option to hide their app built-in. Though on many android phones this is missing but can be done by an external app or launcher. Don't worry OnePlus phone has this feature of hiding apps.
How to Hide Apps on OnePlus (OxygenOS 11)
The user can hide any app or game icon from their phone's app drawer including system and installed apps. Here's how to hide apps on OnePlus:
1. Open the phone's app drawer on your OnePlus phone.
2. Now right swipe on the drawer to open the hidden space.
3. Click on the '+' icon to add more apps.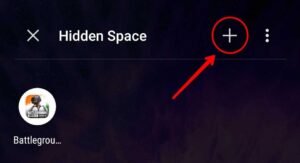 4. Add the app you want to hide by checking the box above each. And then tap the checkmark at the top to save.
How to Acess the Hidden Apps
To access the hidden apps on your OnePlus phone, open the app drawer and right-swipe there to go to the hidden space. Tap on an app icon to open it. That simple.
To Unhide the App
Open the hidden space by right swipe on the drawer.
Then, long tap and click unhide to unhide the particular app.
Or if you want to unhide multiple apps at once, then click the '+' at the top and un-select the apps, and cl the checkmark to save. The app will be unhidden from the app drawer.
Hide Apps on OxygenOS 12 & ColorOS 12 (OnePlus)
The above method is valid for the OxygenOS 11 users, the users who are using the OxygenOS 12 or ColorOS 12 can hide apps on their device using the following steps.
1. Navigate to settings>privacy>hide apps.
2. Now enter the privacy password.
3. Then choose the apps you want to hide from the app drawer or home screen on your phone by toggling on the bar beside each of them.
4. Then it will ask to set a access code to access the hidden apps. Set the access code something like this – #123#. Access code is used to access the hidden apps from the phone dialer app.
To Access the Hidden Apps
1. Open the dialer app on your phone.
2. Then dial the access code.
3. It will show the hidden apps.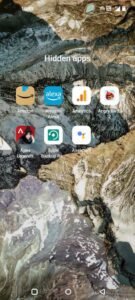 Read More – How to Delete App Cache on OnePlus