---
---
OnePlus's Oxygen OS looks minimal clean and much similar to the stock android. Well if you are using the MIUI OS on your Xiaomi, Redmi, Poco device then here are the opt best Oxygen OS-like themes for your phone.
All the animations and features that oxygen os provides to its users are unique and fascinating and you are also getting them on your MIUI phone using these awesome themes.
These themes are nearly like the one your get on the OnePlus phones. Everything from icons to animations is nearly similar to Oxygen OS.
Top 4 Best Oxygen OS theme for MIUI
These themes are similar to the OnePlus Oxygens OS UI. Things like icons, animations, settings menu are changed to Oxygen os UI. Also, apps like Whatsapp, Facebook, Instagrams, Dialer, Message, and others will get a new refreshed look like the OnePlus phones.
1. Oxygen OS 11
This is one of the best OnePlus Oxygen OS looking theme for MIUI. The best thing about this theme is the look and feel, the theme is nearly similar to the Oxygen OS. The color theme is the light one, that looks look.
Everything like the UI, settings menu, caller, the messaging app got a new look like the OnePlus Phones. Some other applications like Whatsapp and Facebook also got some changes too.
Here is the theme preview :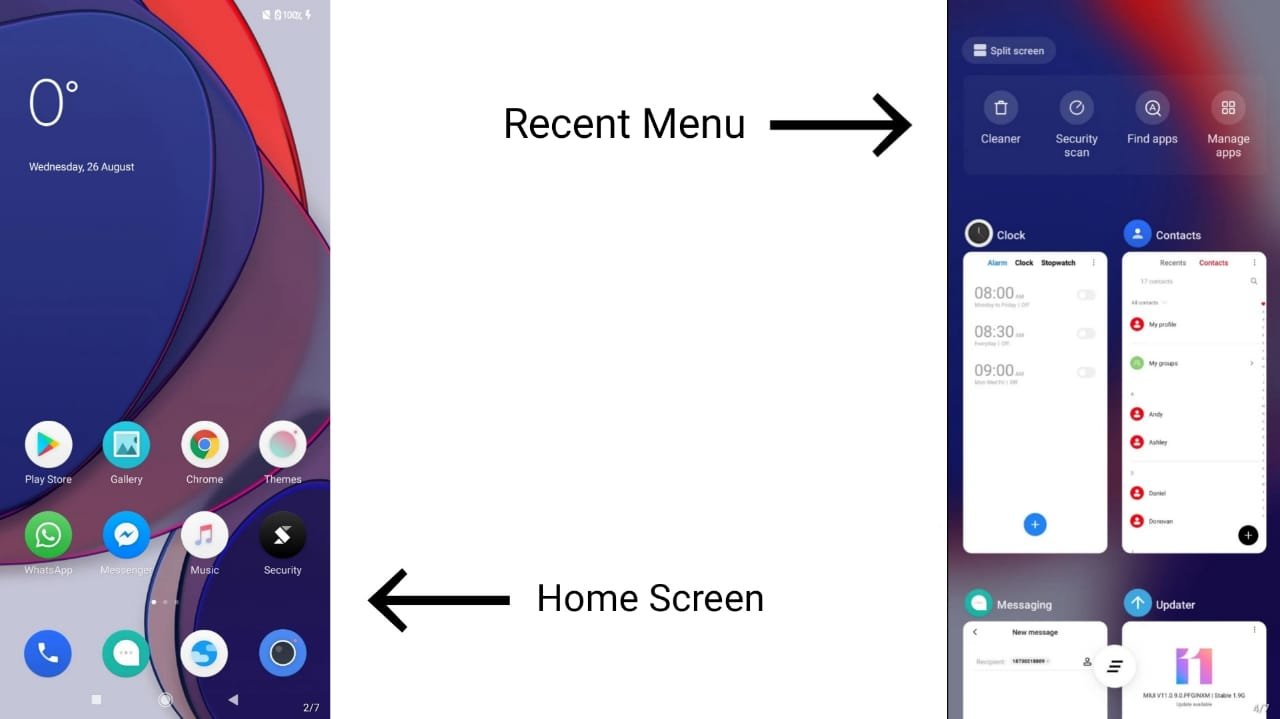 2. OnePlus Experience
This theme is another one of the best theme for MIUI. This MIUI theme is much like the older Oxygen OS 10 on the OnePlus 7T/6t/7Pro. The theme has an accent color of red which looks cool and minimal too. Everything in this them like Homescreen, Icons, Recent Apps, Caller App, Message App got some changes and look like the one on Oxygen OS.
Here is the theme preview :
3. Oxygen OS 10.0_Dark
This theme is in dark mode by default, the dark mode implementation on this theme is really good. The wallpaper set in this theme by default is also nice. Below is the preview of the Oxygen OS 10.0_Dark theme after applying it to your MIUI theme.
Here is the theme preview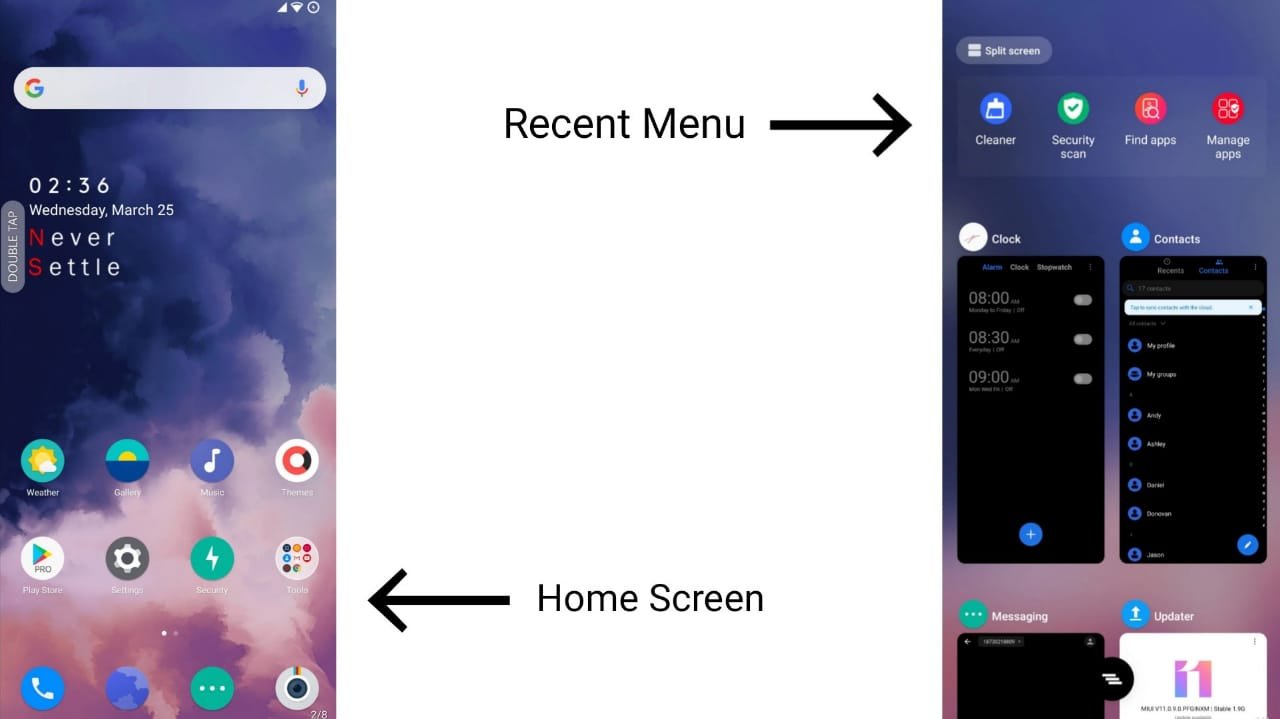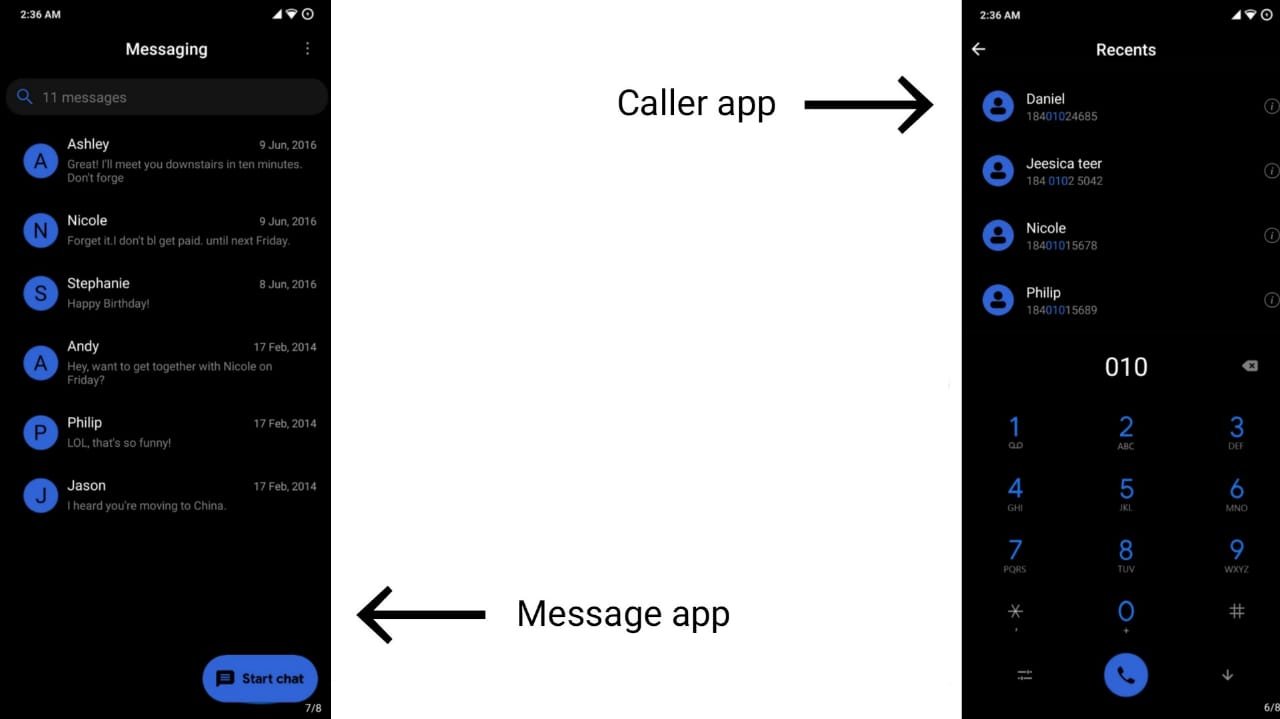 4. Never Settle Oxygen OS V11
Another dark mode theme for MIUI looks like the Oxygen OS 11. The notification panel, message app, caller app, settings UI, recent menu, and lock screen got changed and also got the dark mode implemented on them.
Here is the theme preview :