---
---
The new iPhone 14 Pro comes with the dynamic island feature that is kind of new and not seen earlier on any android as well as other devices. The feature of the dynamic island is something that android users may want to get on their devices too. The dynamic island is the small cutout of the camera and other sensors that iPhone 14 and 14 pro has which also add-ons to the notification space. But don't worry if you are an Android user then here is the guide on how you can get the iPhone 14 Pro dynamic island feature on any of your android phones very easily.
Dynamic Island iPhone 14
The Dynamic Island is an expandable area beside the camera & sensor cutout on the iPhone 14 Pro. This area can expand and contract as well when showing an important notification like currently playing the song, call, and notifications from different applications. This type of notification feature is new and convenient too on the iPhone and at the same time looks good.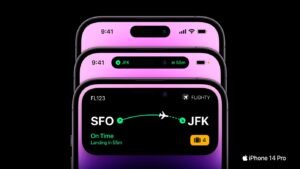 Get Dynamic Island Feature on Android
You can get the iPhone 14 Pro's Dynamic Island feature on any of your android phones in simple steps, just follow the below guide.
To get Dynamic Island on your Android phone, the user should have to install a third-party application on their phone. The name of the app is "Dynamic Island" and you can download it from here. Download Dynamic Island Apk, Alternate Link (Google Drive)





After downloading the app, install it on your phone and open it.
And allow the required permissions to the app. Don't worry the application is safe and doesn't ask for unnecessary permission.

Once that's done, you can adjust the size and position of the punch hole camera on your device.
After that click on 'feature is not turned on' which will then changes to 'feature is on' which means it is now activated on your phone.

You can later adjust the size and position of the punch hole camera from the app customization for 'dot size' and 'dot from top'.
This way you can get the iPhone's Dynamic Island on any of your android phone for free and without root. For any queries, please leave a comment down below.
Watch Video on YouTube