---
---
If you are new to the smartphone world and using an Android-based device. And want to install some applications on your phone, then here's how you can download and install the new applications on your android phone.
Android phone comes with a prebuilt application store named as "play store". Well, that's Google's play store application, which is an app store for android phones. And it has all the applications available to download and install. Here's how to use it and other details.
How to Download App on Android From Play Store
Play Store has all the applications that are being made for the android operating system. Applications that are available in the play store are verified by Google for security and they won't harm your device in any ways.
To install apps from Play Store-
Open the "Play Store" app from the app drawer the icon will be similar to the below image.
On first-time opening the Play Store, it may ask you to log in with "Gmail" and "Password". Login using Gmail and password, if you don't have login credentials then you should have to create a new Gmail account for yourself. Read here on how to create a Gmail account using the play store on an Android phone.
After login successfully, you will get a similar interface of the play store like the below image. Click on the search icon to type the application name and find it.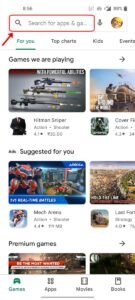 Like here, we have searched for "Facebook" app on the play store, You can search for other applications as well there.
After typing the name of the app, click enter on the keyboard to search for it. After that, it will show you the app and its icons with the install button beside it. Click on the "install" button.
After that, the application will get downloaded and automatically get installed on your smartphone.
After installation completes, click open to use the application, The application will icon will also be shown in the app drawer.
How to Download and Install App on Android Without Play Store
Users can install applications on their smartphones without the Play Store app. Users will need to download the application apk from any third-party website or store. But it may be risky for the device to sideload apps from third-party sources like websites.
To download application apk from third party-
Open any browser app on your phone.
Type the name of the application you want to install on your phone, and then type download after it.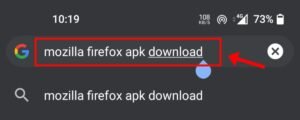 Now open any of the first search result sites (recommended – Apkpure.com, Apkmirror.com).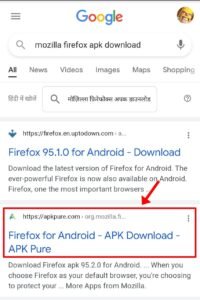 And look for the "download" button there. And then click on it and follow some more steps there.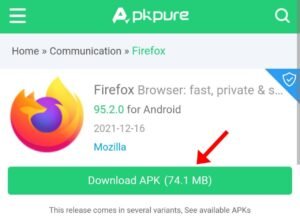 After that, an apk file will start downloading on your phone.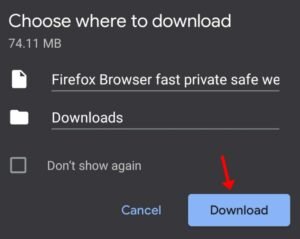 Once downloaded, tap on it to open, and then click on "install".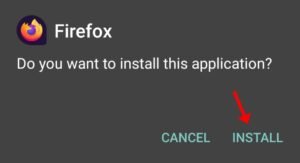 It may ask for "allow install from third-party sources" or similar permission. Allow it, it won't harm your device.
After that, it will start to install the application.
Once the application is installed, open it to use.
The application's icon will also be seen in the app drawer on your phone.

This is how you can install applications from the Play Store or from third-party on Android smartphone phones. If you have further queries or facing any issues, please let us know via commenting below.