---
---
A tripod is a portable three-legged frame or stand, used as a platform for supporting the weight and maintaining the stability of some other object. A tripod provides stability against downward forces and horizontal forces and movements about horizontal axes.
Review : DIGITEK DTR 550 LW (67 Inches ) Tripod
There are many tripods which you can buy in under 1500 rupees in India. But the Digitek brand  is ahead of all.of them because of its availability and its build quality. The most popular tripod under 1500 rupees in India comes from the same Digitek brand as 'Digitek DTR 550 LW'.
Now this tripod is mainly build for DSLR cameras but you can also hold a mobile phone on it with the help of the mobile holder. The height of this Digitek tripod is 67 Inches that is 5.57 feets. The Digitek DTR 550 LW is a portable lightweight aluminum tripod with 360 degree ball head which is easy to carry anywhere.
The weight of this Digitek DTR 550 LW tripod is only 1.2 kgs which is super portable also you can fold this tripod to its 1/4 height so that you can carry it on its carry bag that comes with the tripod itself.
Build Quality –
The build quality is one of the factor that is why this Digitek DTR 550 LW tripod is in demand. This Digitek DTR 550 LW tripod is made up of aluminum makes it lightweight as well as sturdy and strong enough to carry anywhere.
Also this tripod is sleek and well designed which makes it a premium product. The plastic taps and other products like ball head and holders are also well designed and sturdy.
Mechanics –
The Digitek DTR 550 LW tripod has three way head with adjustable pan. Which allows you to change the orientation of the camera from portrait to landscape–and almost any angle in between with the handy tilt motion. Turn the knobs to secure. The tripod also allows for full panoramic possibilities with its 360-degree swivel function.
You can move the tripod head in right to left direction and up to down. Also the movements are smooth enough to take cinematic shot (not as smoother that the hydraulics one). You can lift the tripod to three times of its short length, and also you can lift the area attached with the head. All screw and nuts are smooth and good.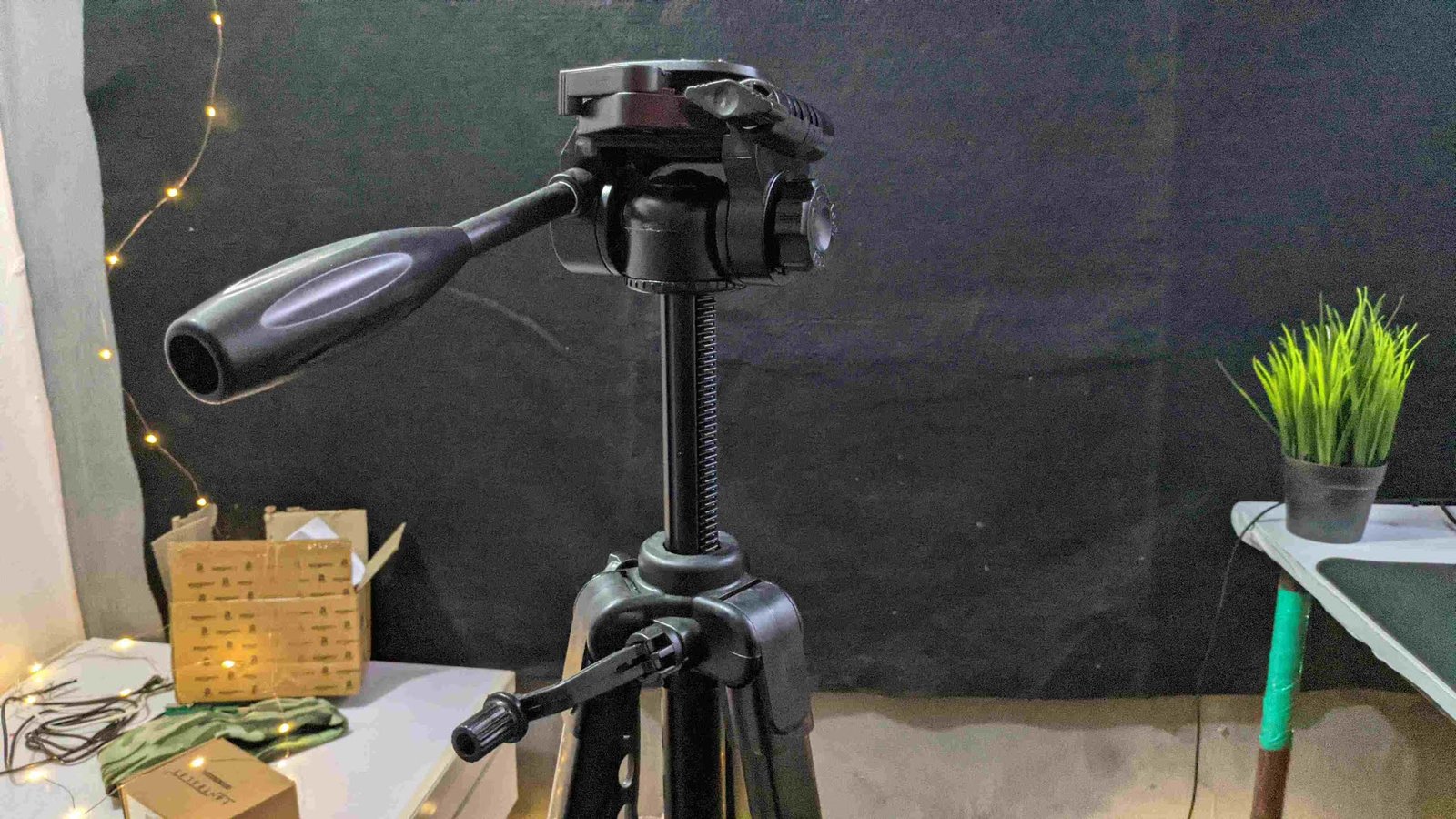 Additional Features –
Portrait Angle – With the Digitek DTR 550 LW tripod you can also take photos and videos in portrait modes as the upper plate of the head is adjustable to portrait also.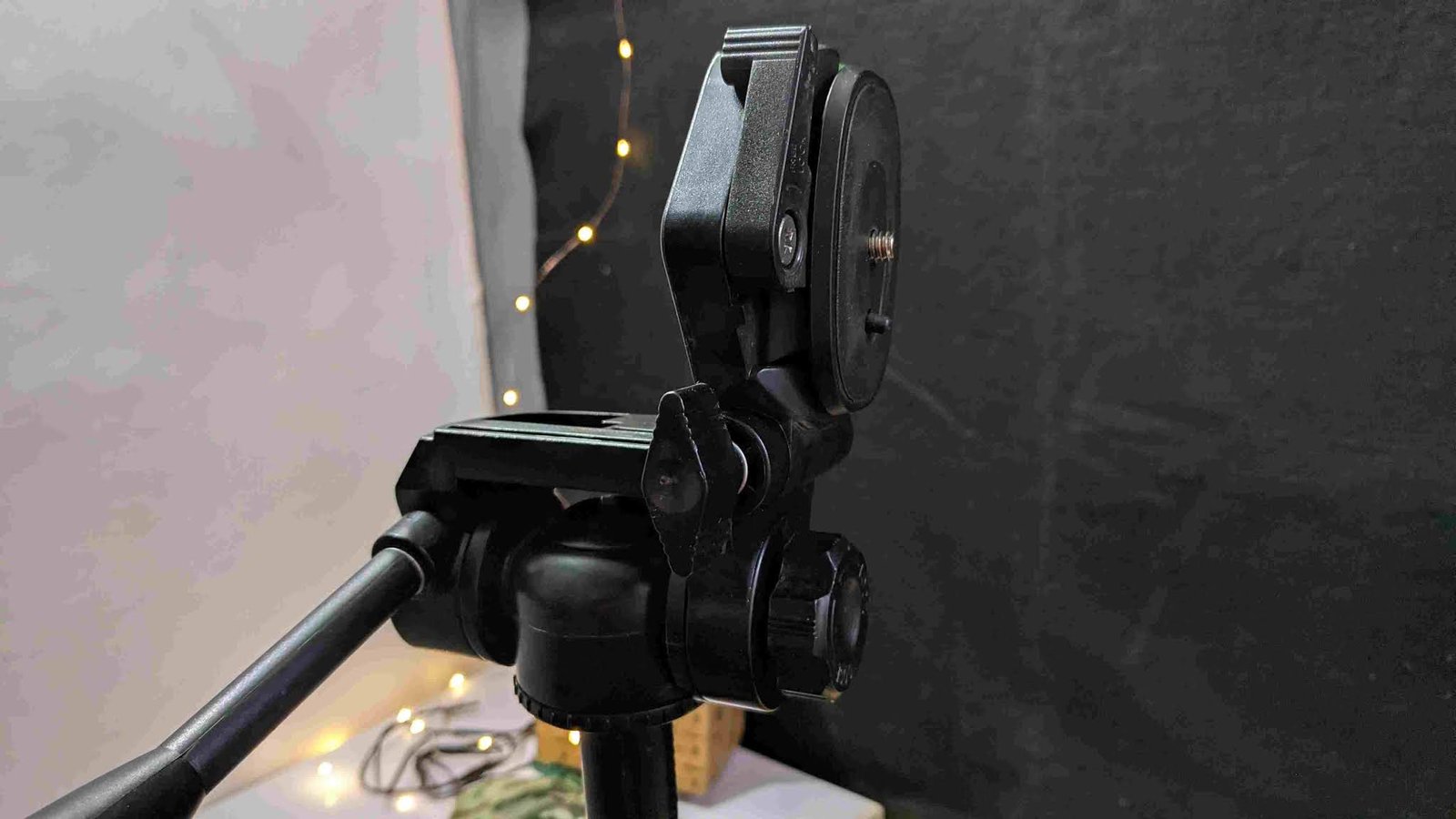 Liquid Meter – The liquid provided in any tripod makes it easier to make sure that the tripod is in its plane or not. The liquid also helps in adjusting the previous angle of the video or photo to the present one.
Cons –
Only one cons that I wants to mention here is that the DIGITEK DTR 550 LW doesn't comes with the mobile holder, so if you wants to mount a mobile phone on this tripod then you have to get a mobile phone holder for tripod which additionally costs you about 200 – 400 Rupees.
Conclusion :
The Digitek DTR 550 :W comes at 1500 INR and with that price I think the tripod is worth to buy for videos and other stuffs. Everything from build quality to portability is good. I can recommend this Digitek DTR 550 LW tripod under 1500.
Buy DIGITEK DTR 550 LW Tripod From Amazon :