---
---
Pixel 6 and 6 Pro are out now and along with the new Google Pixel phones with Tensor chip we also got new live wallpapers. Every year with the new pixel phone Google also releases the news live wallpaper. But if you don't own a Pixel phone then nothing to worry about. Fortunately, thanks to some developer who managed to merge all the live wallpaper from pixel 6 and other Pixel devices like Pixel 4.
The new live wallpapers this year from the Pixel 6 and 6 Pro have the parallax effect along with the shape and size changing, unlocking effect, and more. Here we have made a complete guide on how you can get the amazing Pixel phone's live wallpaper on any of your android devices.
Pixel Phone Live wallpaper
We have made and provided several articles to download and get the Pixel 3, pixel 4a, pixel 5a live wallpapers. But now we have managed to get the best way to get all of these awesome Pixel wallpapers on any android device in a minute. Also, these live wallpaper can be customized and managed to throw an application which really makes the process easy and handy.
RELATED : Get OnePlus 9RT Live Wallpaper on Any Phone
How to get Google's Pixel Phone Live Wallpaper on Any Android Phone
Follow the below guide to get the pixel phone's live wallpaper on your phone.
First of all, you will need to download an application called "Doodle Live Wallpaper" made and developed by Patrick Zedler. This app is available in the Play store.
After installing the application. Open it and allow all the permissions.
After that go to the appearance option from where you can set the pixel phone's live wallpaper on your home screen and lock screen as well. You can choose and set various variants and colors for the live wallpaper. The dark mode is supported.
There are also several setting options available to change the parallax (tilt effect) effect, shape and size, rendering, and hardware acceleration.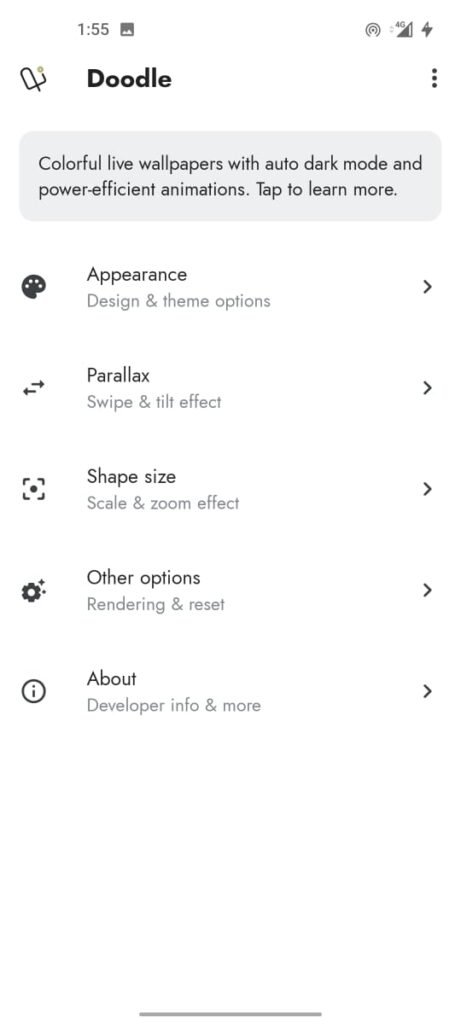 This application is really great and provides you the Google pixel live wallpaper on your phone.