---
---
Brightness on any display is one of the crucial things to control. To control the brightness of any screen the operating system of the device have some in-built settings. You can access these settings by some buttons or by digging into the settings of the OS.
Why you should control the brightness of your device?
Brightness is one of the thing that should be changed accordingly, people should get a sufficient amount of light from their device display. The brightness of the device should not be higher neither be low, it should be correct depending on the surroundings. If you are using your device outside/outdoor then it should be higher so that you can see the content of the screen without any trouble. And is you are using your devices(PC/laptop) indoor then it should be minimum so that the light won't feel harsh for your eyes. So there is a need to adjust the brightness of your device accordingly.
Brightness on Windows PC/Laptop :
You can control the brightness of your Windows PC or laptop by keyboard or by going into the setting options. The brightness setting may differ according to your device or according to the version of Windows you are using. But here we are discussing the most common way by which you can control (increase or decrease the brightness of your system).
RELATED : How to take screenshot on Winodws PC or laptop?
How to control brightness on a PC or Laptop?
By Keyboard
Microsoft Windows operating system gives you the option to control the brightness of your display monitor by using a keyboard. There are various button combinations to control the brightness of PC by a keyboard, depends on your keyboard brand.
But normally on any keyboard, you can control the brightness of your monitor by using the FN (function key) + Brightness increase or decrease button. You can determine the brightness control buttons on your keyboard with the symbol below.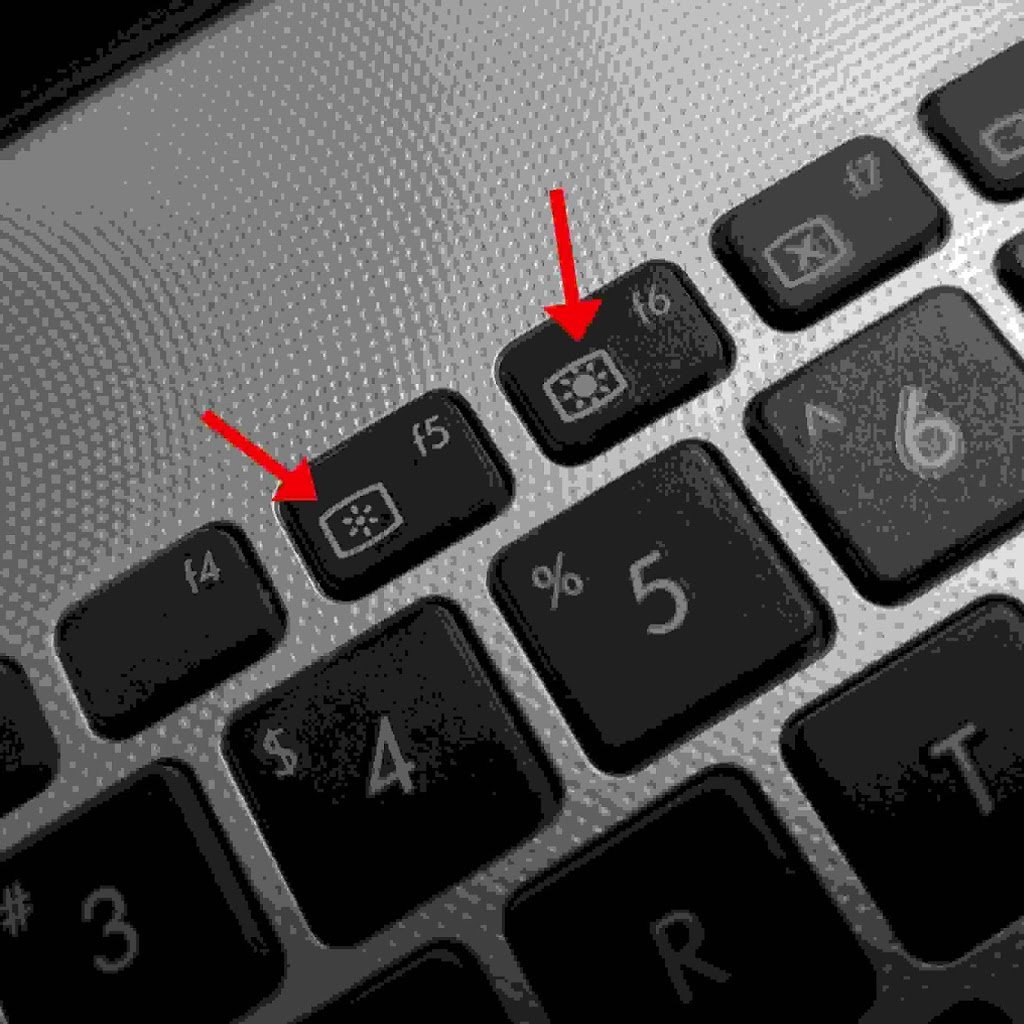 By Windows Settings
Windows OS gave you some settings to control the device brightness if you don't want to use the keyboard or if your keyboard doesn't have the brightness control buttons or so. You can control the brightness of your system by following the below steps:
1- Go to settings of Windows.
2- Now click on 'system' which would be the first option under settings. 
3- Now you can control the brightness manually, under the display option of the system settings.
4- You can adjust the brightness bar accordingly. After setting up the brightness you don't need to save it.