---
---
Video wallpaper looks great on a Windows computer. You might also want to make a video or a clip as a live wallpaper on your Windows computer. In this post, we will guide you on how you can set a video as a live wallpaper on PC.
Live Wallpapers look amazing on a desktop as well as on a laptop screen. We have earlier written about how you can download and set live wallpaper on PC. But today you will get to know that how you can set any of a video or small clips trimmed from a movie or anything animated as a live wallpaper on your desktop window.
How to Set Video as a Wallpaper on Windows PC
First, you will need to download and install software on your system which will allow you to set video wallpaper on your Windows. The name of the software is RainWallpaper that we personally using. We have made a guide of its installation you can read it below.
RELATED : How to Install Rain Wallpaper Software?
A step-by-step guide to set live wallpaper on Windows computer using Rainwallpaper.
Once the Rainwallpaper software is installed on your system. To access its settings click on the taskbar arrow, now right-click on the Rain wallpaper icon. You can now use all the software options, click on the "create wallpaper" option to set video as wallpaper.
Now a page like below will appear, you can set a name for the wallpaper you are creating. Then select the "video" tab and choose a video file that you want to set as live wallpaper. You can watch the preview also, after that click ok.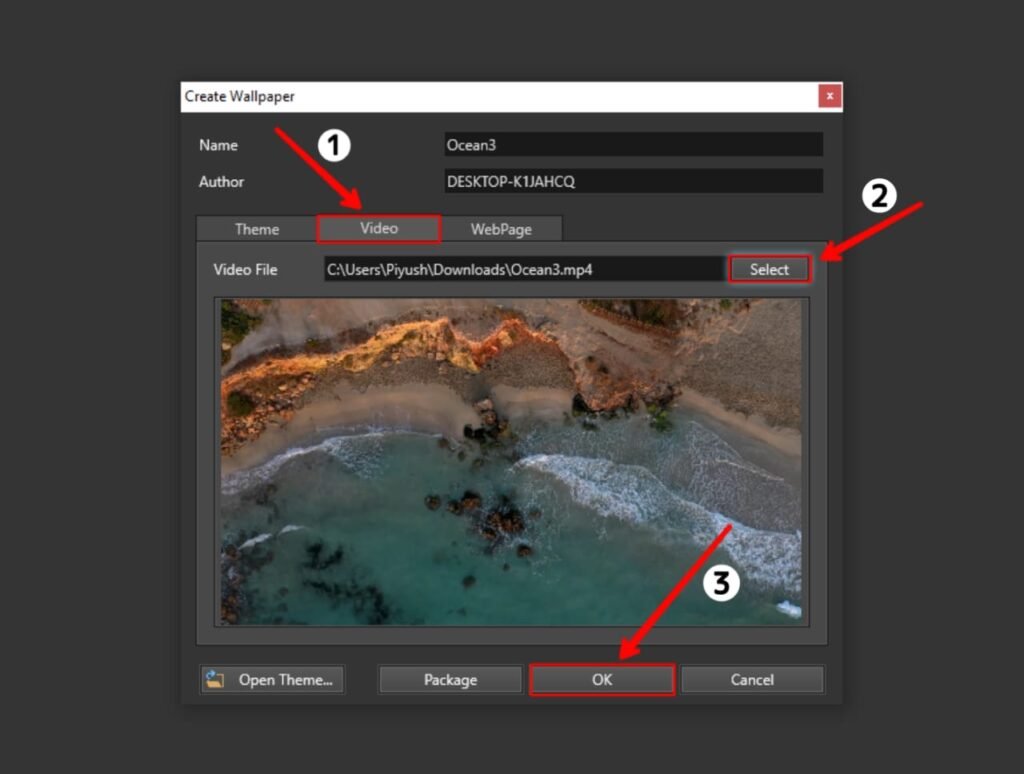 Now click the "Run" button at the top mid to set it as live wallpaper instantly.
You can also use some additional setting options like hardware acceleration and more, click save at the top-right to apply the setting.
"Hardware Accelerate" will allow your GPU to render the live wallpaper on the desktop screen which will boost your experience and fps and makes it smooth.
You can also mess with more settings available in the software, but these could change the appearance of the live wallpaper so be careful with it.
This is how you can set live wallpaper on your computer running Windows 10 or 7/8. If yu have further query or any problem then let use know in the comments below.