---
---
Valorant has act rank system where player can push their rank to max at radiant and on the basis on it player card show the previous act rank. But some player don't wants to show their act rank on the card. Well we are here to tell you that how you can hide your act rank in Valorant.
Act Rank
Act rank shows the player rank in old act. This rank determines the player's skill and gameplay type. The higher the rank means the player plays reached a good level in the game in the previous act.
The player can see their older act rank in the career tab of the game by toggling the act menu.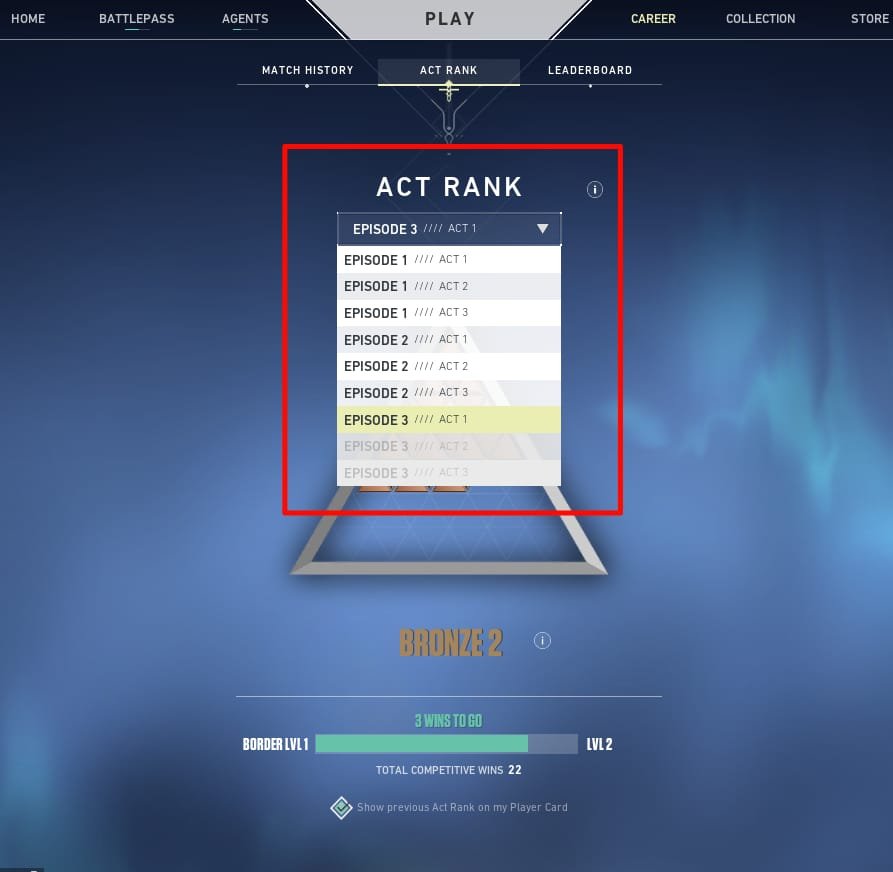 How you can hide your act rank
You have noticed that when the match starts the rank show at the loading screen of the game after selecting the agents. This act rank is the previous act highest rank. Players can hide this act rank from their player card so that no one would know about their rank.
Here's how :
Open Valorant, go to the career tab from the top.
Now make sure to untick the " Show previous act ran on my player card" option.
After turning off this option the loading screen card won't show your ranks (previous act).