---
---
If you are a gamer then you wish to get the best possible gaming experience on your phone. Well, to get that on your OnePlus phone, it provides the gaming mode, which boosts the CPU and GPU performance for better gaming. Below are the details to enable and use it.
Gaming mode on the OnePlus phone can be enabled after adding the game on the game OnePlus Game Space application. The gaming mode provides features like graphics optimization, haptics feedbacks for supported games, network enhancement, and more.
How to add game to game space
Open the game space application on your OnePlus phone. The game space app is named as a game on the app drawer.
Now click on the three-dot menu at the top-right. And click on add games option.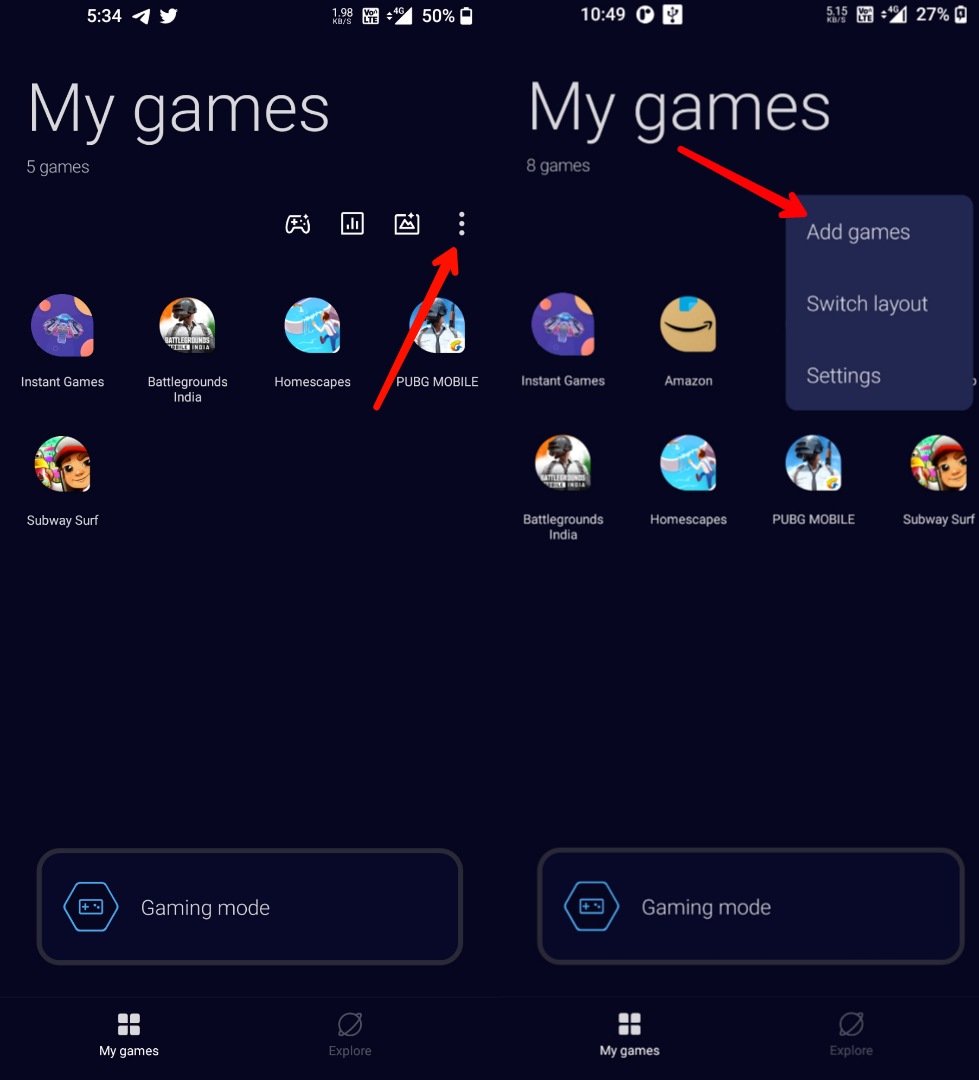 Now choose the game that you want to add and use the gaming mode. You can also select multiple games. After selecting click done.
Now when you open the particular game that you have added to the game space app. It will automatically trigger the gaming mode for the game. You can further enable the pro gaming mode for more features.