---
---
YouTube AutoPlay at home can be a big concern when you have a limited amount of data as it can consume a lot of data which costs you extra money. In this post, we'll see how we can stop or disable the autoplay on the home feed in YouTube App.
Youtube Feed AutoPlay
AutoPlay is great when using YouTube on a computer system as this feature shows us a preview of the video by only showing the start of the video. But on android or iOS, this feature will automatically play the whole video at home feed without sound. That may not be so reliable for most of us.
How to Disable AutoPlay at YouTube Home
To disable or turn off the automatically playing video at YouTube Feed, follow the below steps.
Head over to setting by tapping on your profile icon at the top-right.
Now there, click on "playback in feeds" and set it to "off". You can also set it to Wi-Fi only which will play videos automatically only when your device is connected to a Wi-Fi network.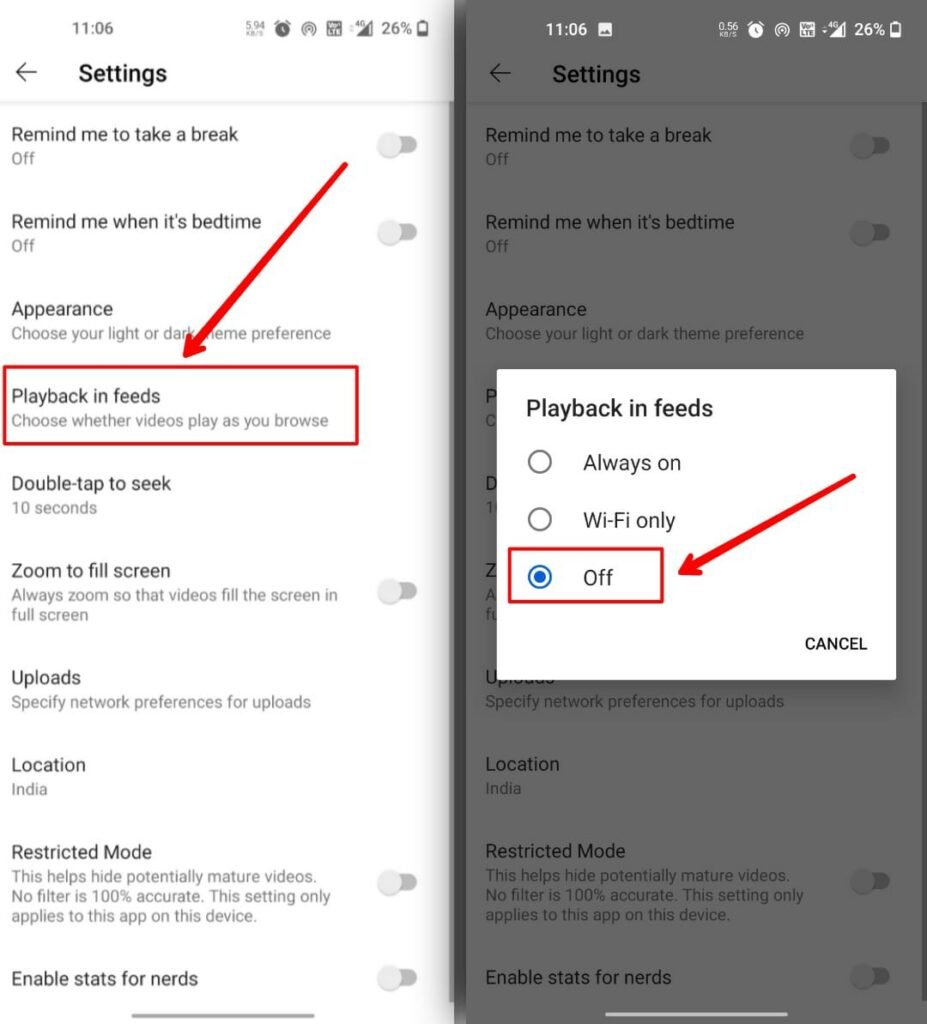 After setting it to "off" the YouTube videos won't play automatically on your home page or feed.