---
---
Valorant point is something that can be used to purchase some gun skins and weapon skins in the game. There are several ways by which you can buy Valorant points in the game like by using Debit and Credit cards, Paypal, Redeem codes, etc. Recently a new payment method has also been added after the removal of Paytm and that's UPI. Here in this post, we will take a look at how we can purchase the VP "Valorant Points" in the Valorant game via UPI.
The earlier player can only purchase VP by using Paytm if they wanna use the UPI, but now the UPI option supports a large number of UPI applications. So, players can use several UPI payment applications like Phone pe, Paytm, Google Pay, and more.
Valorant Points and Skins
To earn revenue from the game Valorant releases some gun skins and weapon skins. Players can purchase the skins in order to use them in matches. Some skins are free of cost that need to be unlocked by playing matches or by completing some tasks (levels/mission/achievements). While some skins can only be purchase by using real money.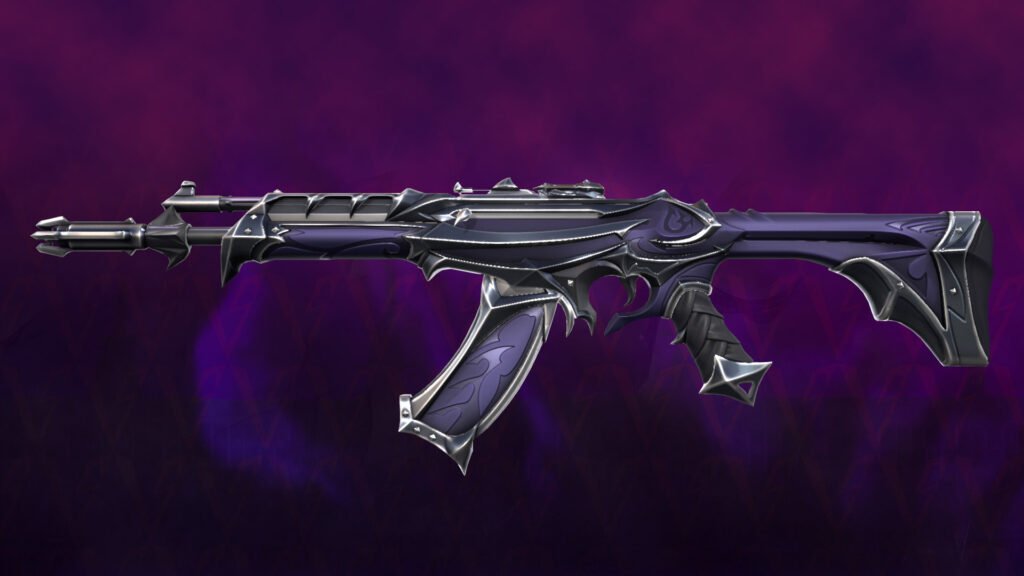 This post is the guide on how you can get skin in Valorant by making a purchase through the UPI.
Purchase Valorant Points Through UPI
UPI is a recently introduced method to make purchases in the Valorant game. Players can use several UPI ids like Google Pay UPI, Paytm UPI, Phone Pe UP id, and more UPI to continue the payment in order to get new skins or battle-pass.
Here's the common way to make UPI payments in Valorant
Open Valorant.
Click on the Valorant points icon at the mid-top-right.
Now select the UPI option. And also select how many Valorant Points you want to buy.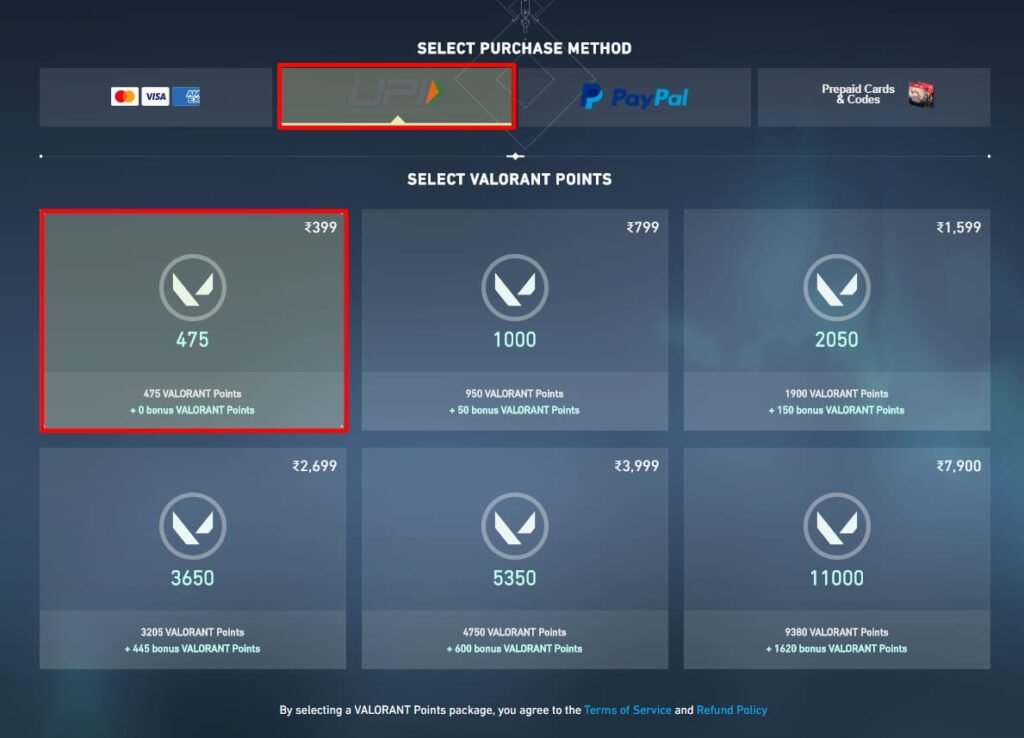 Now a page like below will appear, enter your "Email address" in the text box and click "Continue".
A new page in your default web browser will appear like the below image. Now click on the drop down menu to expand and fill your UPI ID in the box and click "pay".
The above action will send a notification to your phone to confirm the payment with respect to the UPI app. You will have 10 minutes to confirm the payment otherwise it will get expired.
To confirm the payment, open the UPI application of which you used the UPI id. There you will see a notification in the notification section or as a popup.
Click pay.
Now select the method of payment and enter your pin.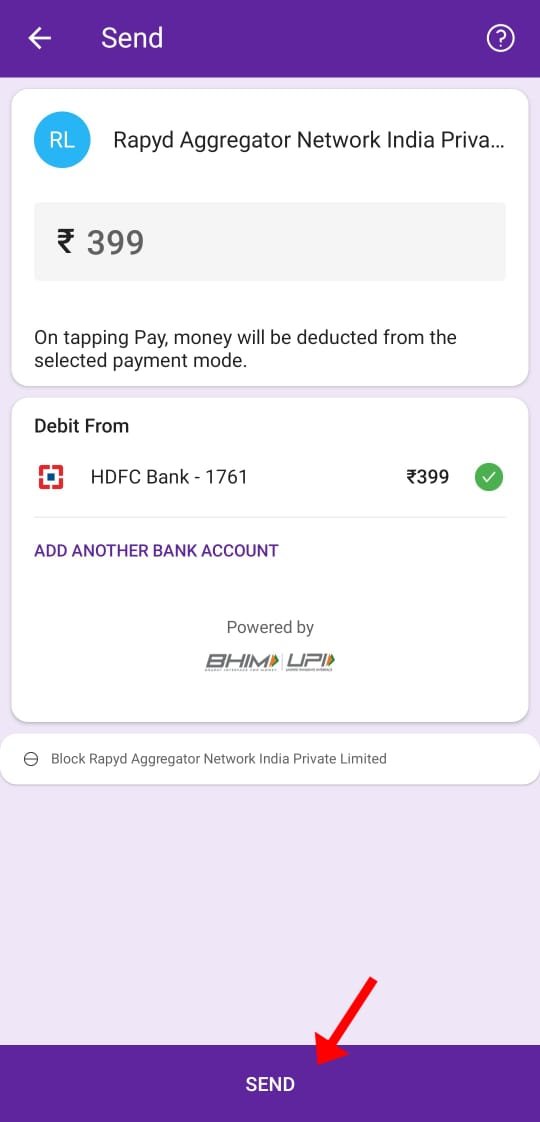 After the payment is successful, the Valorant Points will be sent to your Valorant account.
Video Guide To Buy Valorant Points With UPI :