---
---
If Valorant or any other game or application keeps minimizing on your Windows PC or laptop, then you are at the right place to fix it. Here's are the methods that can help you to fix the app or game minimizing again and again issue on your Windows computer.
The app and game-like Valorant keep minimizing issue is common on windows 11 and windows 10, if you are facing this issue on older versions of windows then follow the same methods to fix it there as well.
How to Fix Valorant or Other Games Keep Minimizing in Windows
Not an accurate reason for the issue is determined yet, but you can try these given solutions to fix it, try them in order as they are given here, and see which one works for you.
1. Disable the tablet mode
For Windows 10
1. Open the "windows settings",
2. Go to "tablet mode", and there set the option as shown below.
When I sign in
When this device automatically switches tablet mode on or off

Don't ask me and don't switch
For Windows 11
If you are in Windows 11, then follow these steps, since windows 11 does not have tablet mode.
1. Search for the "snap setting" from the windows search and open it.
2. Now turn off and again turn on the "snap windows" toggle.
Once this is done, open the game and if you do not face the automatically minimizing issue then it works for you. You can avoid doing other solutions.
2. Disable Services
1. Press Windows + R, this will open run. Type there 'MSConfig'.
2. Now go to the service tab and check the "Hide all Microsoft services". And then click on disable all.
This will disable all the unwanted services that may be causing the game to minimize.
3. Change the Registry Value
1. Search for Regedit and open the registry editor.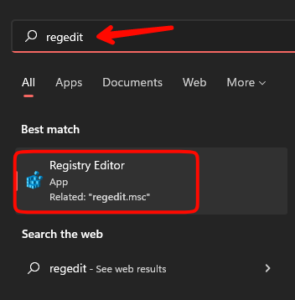 2. Now expand the folder as mentioned here: HKEY CURRENT USER>Control Panel> and click on "desktop".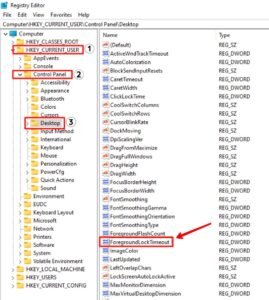 3. Now from the right menu look for "ForegroundLockTimeout" and double click on it.
4. Now on the popup set the value to '30d40′ and click ok. But if the value is already '30d40′ then nothing to do with it. Close the registry window.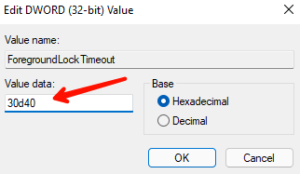 4. Disable the Game Mode
1.  Open Windows setting, Go to "gaming" tab>game mode.
2. And disable the game mode.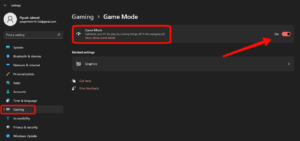 5. Disable Windows Reporting Service
1. Search for Service from Windows search.
2. Now find "Windows Error Reporting Service" and double click on it.
3. Set startup-style as 'disabled' and if it's already running, click stop. Apply the changes and click ok.
If all of these solutions do not work for you, then consider reinstalling the app or game.