---
---
iPhone 14 series is launched by Apple and with iOS 16 and new features, Apple also releases the awesome-looking wallpaper from the iPhone 14 and 14 Pro. These iPhone 14 wallpaper are great and can be downloaded from the link below and users can set them on any of their devices whether it's an android or iOS.
Download iPhone 14 Pro Wallpapers
There are multiple types of wallpaper released by Apple for the iPhone series, all of these are linked below based on their category and types. You cna download the wallpaper by clicking on the download button below each wallpaper.
A total of 13 wallpapers collection, a few of them are for Always on the display screen from the iPhone 14 pro, and the rest are common for lock screen and home screen wallpapers.
iPhone 14 (Pro) Wallpapers
Users can download the wallpapers individually or together in a folder from the given links.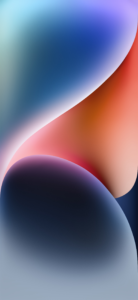 iPhone 14 Pro Always on Display (AOD) Wallpapers