---
---
Do you think that an iOS dialer can be installed on an Android phone? Well if you think no then you are kind of right. But you can install some dialer applications that exactly look like iPhone's iOS dialer. In this article, we'll be sharing the best iOS dialers for android phones.
The iOS is a great-looking operation system with some awesome features and functions. But iOS can only be used and experienced on an Apple iPhone. And if you are using an Android-based smartphone then you are forced to use the Google-based dialer app or custom UI dialer.
But if you want to use and experience the iOS dialer application on your android. Below we have provided the list of the best iOS dialer apps for android.
IOS Dialer and Contact Apps For Android
There are several iOS-like dialer applications available on the Google Play Store that you can install. But here we have mentioned the best of them. You can check them with their preview and features and can download them from the below links.
1. Dialer IOS 12 Style
As the name suggests, it is an iOS dialer inspired by iOS 12 which is old but, it is just exactly the same as it. The interface of this iOS dialer app is just like the one that we got to see on Apple's iPhone.
This iOS dialer app features a favorite section which includes the most called contact list, the last or recent section, contacts for all contact lists, buttons for keypads, and setting for customizations. The interface is easy and the app is also not overloaded with ads or other interruptions. This dialer also has its own caller screen.
We personally loved this iOS dialer app and putting it in the 1st position on our list. We recommend this dialer app for iOS like feel on your phone, Here is some preview of the "Dialer IOS 12 Style".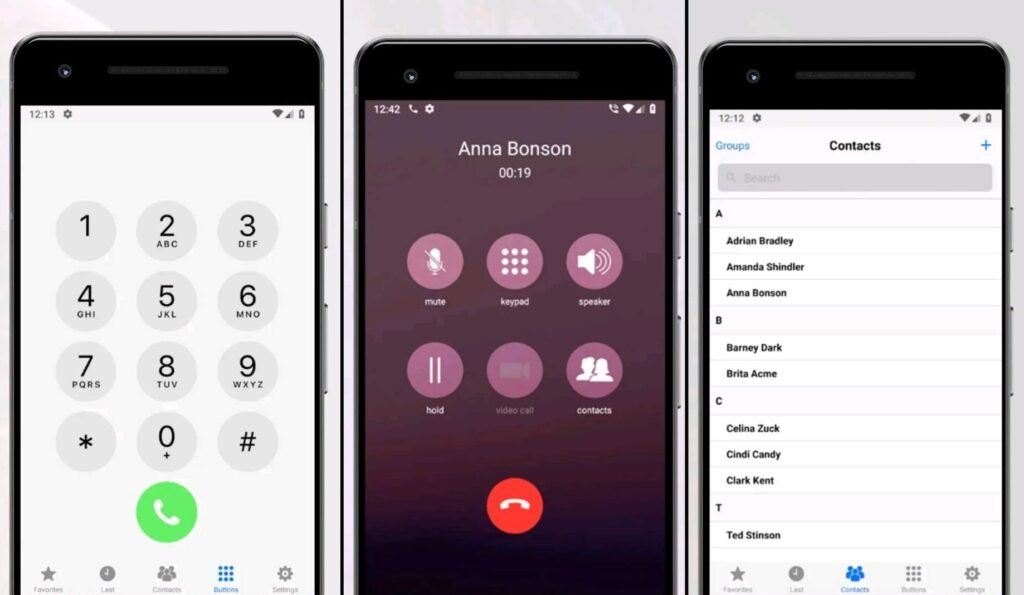 Download Dialer IOS 12 Style From Here
2. iCallScreen-OS14 Phone X Dialer Call Screen OS15
This iOS dialer is one of the best dialers like the iPhone's iOS dialer in the play store. This dialer features an iOS dialer, favorites, recent, contacts, keypad, and more. If the user makes this dialer as their default dialer on the phone, then more features will get unlocked automatically including the mentioned ones.
The premium version of this dialer offers no ads and some additional functionalities like unlimited wallpapers & ringtones, custom call buttons, remove ads. Though the premium pricing is too high, we recommend using the free version of this app which provides good features.
3. iDialer Phone Contact App
This app is a minimal version of the iOS dialer app with the almost same look. The app is a lightweight copy of the iPhone's dialer, which features favorites, recent calls, contact lists, keypads, and more. iDialer Phone iOS dialer app also has its caller screen which is minimal.
The full-screen interface of this dialer app looks great on any android device. Here is the preview of the iDialer Phone Contact App.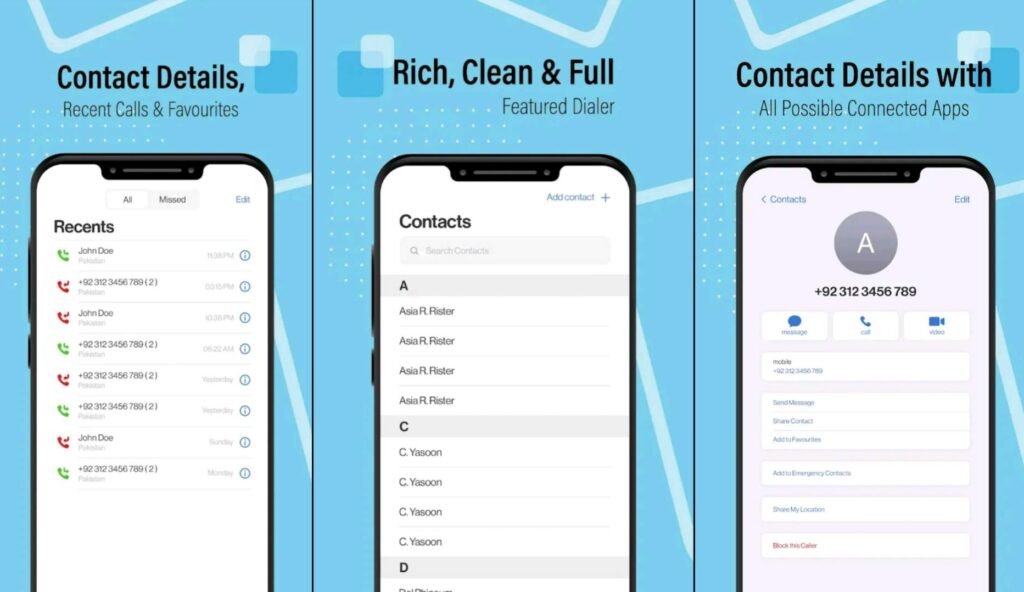 4. iCall i OS 15 – Phone 13 Call
iOS 15 is the latest iOS version that is released recently. The iCall i OS 15 – Phone 13 Call is inspired by iOS 15. The dialer and caller screen in this caller app are same as iOS 15, and looks amazing. This one is one of the best iOS dialer app available for android which makes the android dialer like iPhone's iOS dialer.
Here are the preview of the iCall i OS 15 – Phone 13 Call app.
These were our best-picked iOS dialer apps for android phones. Hope they will convert your android dialer into a stylish iPhone's dialer and caller screen. Let us know your feedback or queries in the comments below.